Pets and their people beat the heat this weekend at The Pets on Parade (P.O.P) luncheon and fundraiser, held at the beautiful Miramonte Resort in Indian Wells. P.O.P. has become a summer season event staple for philanthropic pet lovers. This year marked the event's  20th anniversary.
This year the fundraiser spotlighted two Coachella Valley non-profit organizations; Pegasus Therapeutic Riding and Coachella Animal Network (C.A.N.) and awarded Jackie Story with the Circle of Life award. Hosted by 103.1 FM's Dan McGrath and CBS Local 2's Kelley Moody, the event featured a photo booth by C.V. Photo Booths, a silent and live auction, wine pull, and each guest left with the 2018-2019 P.O.P Calendar.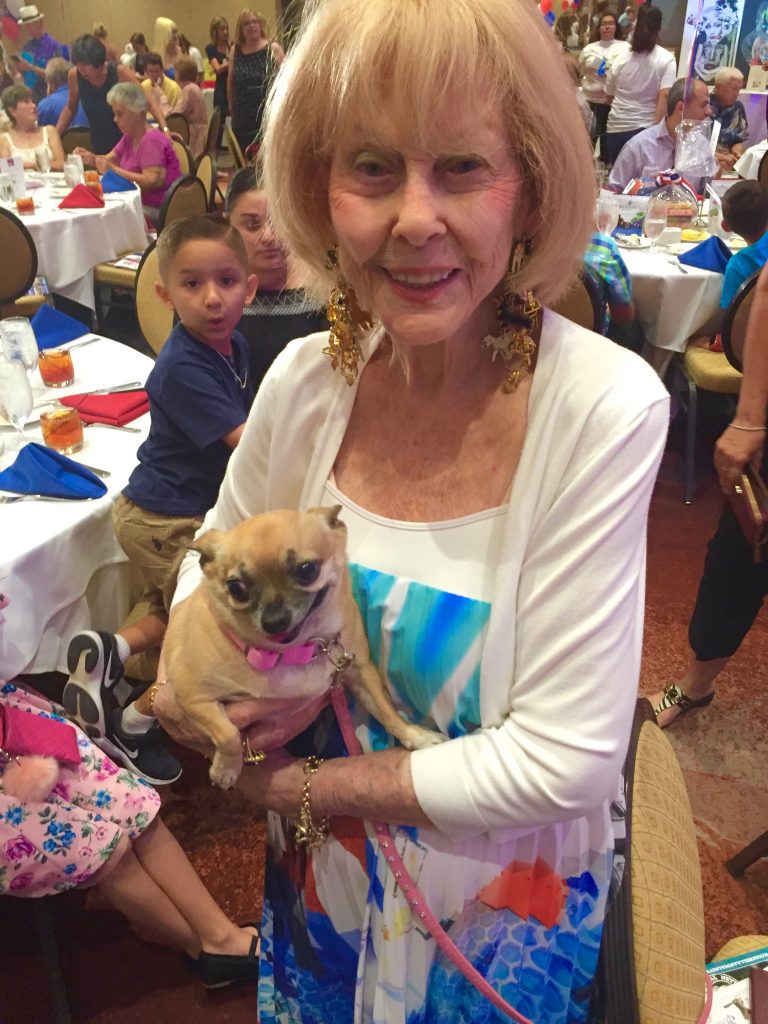 Rancho Mirage Mayor, Richard Kite presented Jackie Story with the Circle of Life award and announced the city's designation of July 8th as the official Jackie Story Day. Ms. Story then captivated guests as she reflected on her life in animal rescue, crediting her mother for showing her how important it was to always help animals in need. She also shared many humorous and heart warming stories of a few special rescue dogs and cats along the way including her current dog Princessa. A chihuahua who only understands Spanish, prompting Ms. Story to learn a new language.
Kim Hardee, founder of C.A.N. wrapped up the event by introducing a special needs dogs named WiFi who is available for adoption. WiFi has undergone extensive therapy for rear leg injuries and is now thriving with the help of a dog wheelchair.
More information on Pegasus, C.A.N., and future Pets on Parade Events can be found here:

We serve children and adults of all ages with all type of disabilities at no cost to the client throughout the Coachella Valley and Riverside County. Since our beginnings, we have looked at ability rather incapacity. We believe that even the most disabled can make progress and learning is a hallmark of the Pegasus program. Learn more about Pegasus Therapeutic Riding at www.pegasusridingacademy.org
The Mission of the Coachella Animal Network (CAN) is to promote the well-being of animals and responsible pet ownership in the Coachella Valley, Riverside County CA and surrounding areas. CAN endeavors to create a community where all animals, particularly cats and dogs, are cared for responsibly, without regard to the owner's financial ability. Learn more about C.A.N at

www.coachellaanimalnetwork.org