SuperZoo is a North American pet retail trade show and conference produced by World Pet Association (WPA), held in Las Vegas, NV. The conference brings pet professionals from around the world together for product discovery, education and networking. This year did not disappoint, drawing 9,500 buyers to the event.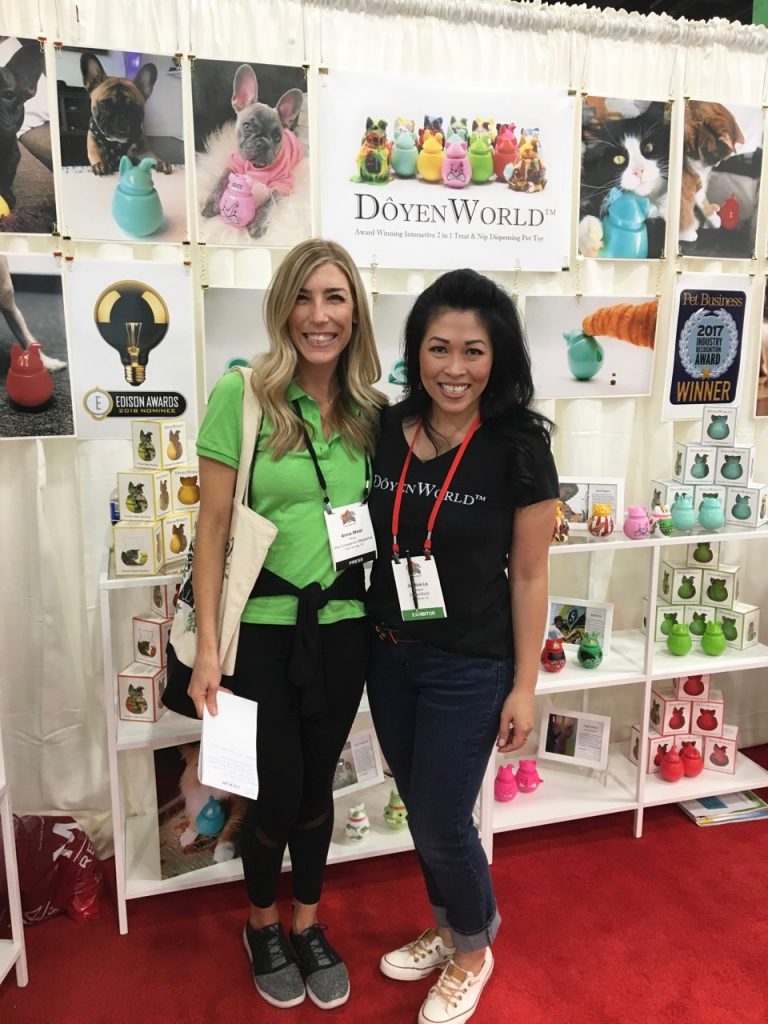 The event featured new showcase sections this year including, Made In The USA and Pet Tech, and was host to a world-class grooming competition awarding over $50,000 in prize money. Another addition that made for a personal and engaging experience for attendees was Dog Yoga, featuring dogs from a local rescue.
Other SuperZoo contest categories and their winners included:
• New Product Showcase Award Winners in nine categories: Full list click here.
• Pet Product News' Retailer of the Year: Healthy Pet Products
• Tom McLaughlin Super Jackpot Winner: Yumiko Nakamura
• Grooming Contest Winners Full list click here.
The Pet Companion Magazine crew expanded this year bringing two new writers along with us to capture what's trending, must have products, and what's new in health and wellness. We also brought our canine correspondent, Little Boogie Shoes (seen here with Dr. Karen Becker) along who who took over our social media for day one and did some serious product testing!
Here is just a peek at some of the products and pups we encountered this year:
Stay tuned for our next issue for more on SuperZoo 2018! Be sure to follow us on social @petcompanionmagzine and don't forget, you can access our current and past issues online anytime at petcompanionmag.com
Images ©Pet Companion Magazine 2018
Photos by Anna West & Alicia Bailey