Our contributor Pamela Price recently assisted with the rescue of Lulu, a three pound Maltese. Lulu was abandoned in San Jacinto in a crate with no food or water, and would have certainly perished. A good samaritan brought her to the Ramona Humane Society, where Pam and her friend Rocky Randall swooped in save the day.
Lulu had a grooming appointment with K-9 Clipper & Catamaran and got the star treatment thanks to owner Rick Palmeteer. Lulu is now living a life of love while she awaits her new forever home.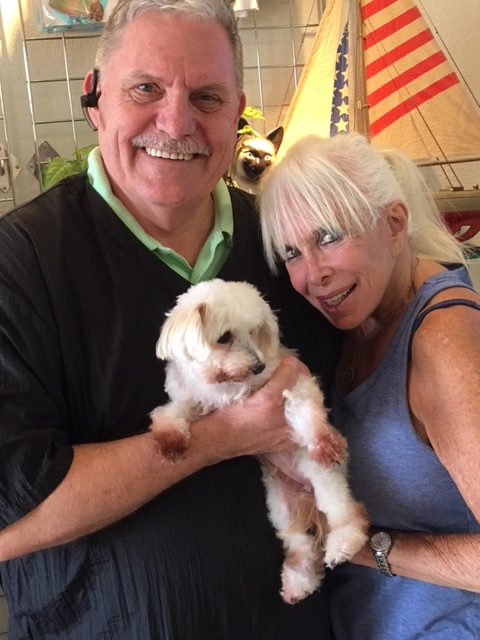 We are happy that Lulu is safe, and hope she meets her new family very soon!