It's no secret that pets and their people love to visit the Palm Springs area to soak up the sun, kick back and recharge for the weekend or, if they're lucky, the entire winter. While there are plenty of luxuries and activities for the jet setting pet here in the Coachella Valley, what is a pet to do if they are craving the hustle and bustle of a big city? We sent our fall cover dog, Boogie Shoes, on assignment to find out and he's rounded up a list of where to sit, stay and play while in L.A.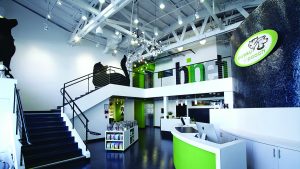 Pussy and Pooch Beverly Hills
Combining chic design and unique amenities and services, Pussy and Pooch is the first destination of its kind. Catering to both cats and dogs, P & P offers high end, hip pet apparel, furniture, pet accessories, training, pet parties, valet parking, home delivery and much more. During your visit, your pet should try on something new and strut it down the runway or belly up to the Pawbar for a swig of dog beer, a raw meat treat and desert. Their social calendar is always packed with Mutt & Meow Mingles, book signings, adoption events, and more for the pup-arazzi ready pet. www.pussyandpooch.com

D.O.G. Pet Boutique
If you are looking to up your style game and maybe spot a celebrity (Olympian Tara Lipinski and Dancing with the Stars judge Carrie Ann Inaba, are clients), a visit to D.O.G. Pet Boutique is a must. Featured on Buzzfeed.com, this is the place to get some serious one-on-one style service, gourmet treats, and that plush Ferrari pet bed. You can't miss the signature hot pink storefront, and your pup will definitely be treated like a star. www.dogpetboutique.com

Citydog! Club Play Park
The folks at CityDog! know a thing or two about simple luxuries and pets on the go. With two locations in West Los Angeles and Culver City, their facilities host some of the coolest indoor play parks. Your pup can socialize, pup watch, or get in a good tug-o-war session while visiting. Citydog! is spacious, bright, super clean and staffed with an amazing team who strives to make your pet feel at home. In addition to their awesome Play Park, Citydog! Club offers grooming and boarding services, and is a great place to host a pup-party. Clients can log in to the webcam to see just how much fun their pup is having.

Visit the Dog Park
Get the feel of the neighborhood; hang out with cool pups and their humans at one of these Boogie approved dog parks:
Laurel Canyon Dog Park | 8260 Mulholland Dr.
Barrington Dog Park | 333 S Barrington Ave.
William S. Hart Park | 8341 De Longpre Ave. (right off the Sunset Strip)
Century City Westfield Mall Dog Park | 10250 Santa Monica Blvd.
If you're looking for a day at the beach, you'll have to head out of LA. The Dog Beach at Huntington Beach and Rosie's Dog Beach in Long Beach are great for a little sand between your paws adventuring.
Become a PupScout
The PupScouts are socially responsible dogs and their people who like to earn badges and raise money for causes. They began in New York City and gained national attention when they appeared on Good Morning America and other national shows, thus the Beverly Hills Chapter was created. Doggie Fashion Designer and owner of Lola & Pooch, Lola Teigland, leads the group. Get involved at www.meetup.com/Beverly-Hills-Pupscouts/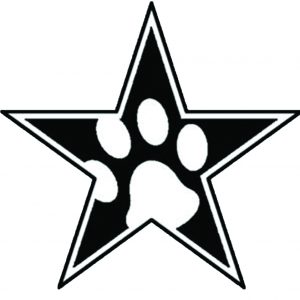 Ready for your close-up?
Is your pet destined for the big screen? Your dog or cat can learn the tricks of the trade like sit, stay, and roll over, hitting your mark and a lot more at Hollywood Paws located at LA Center Studios. Hollywood Paws offers classes and workshops for animal actors of all levels, and they take the guesswork out of casting through their own Animal Talent Agency.  Hollywoodpaws.com
But I'm a character actor…
For dogs who don't fit the "starlet mold," need to brush up on a few manners, get a master's degree in the basics, or work on other behavior issues, Love for Paws has you covered. Owner and Trainer, Jennifer Damon opened Love for Paws in 2008 out of her passion for helping animals and tailors her training sessions to the needs of your pet and family. In addition to regular clients, Love for Paws gives back by hosting a free pack walk twice a month. This free service is part walk/part training session specifically for dogs who have anxiety and/or aggression issues. Plus, Jennifer stops mid-way through to answer questions and give training advice! www.loveforpaws.com
Adopt a Pet!
Having so much fun with your pet in L.A. might inspire you to add another furry companion to your pack. If so, pay a visit to the No Kill Los Angeles (NKLA) Adoption Center managed by Best Friends Animal Society. Located in West Los Angeles, the NKLA Center is welcoming and calm, and is home to adoptable pets saved from city shelters. What makes NKLA unique is its partnership with hundreds of rescue groups who all have one goal in common: To Save
Them All. www.nkla.org | www.bestfriends.org
The city of Los Angeles is full of things for you and your pet to do, see and experience together.  If you are looking for a little hustle and bustle with a sprinkle of celebrities, the City of Angeles is perfect. Even better, everyone on my list gives back to the animal welfare community and that is worthy of a big "WOOF" from tiny little me!
Boogie Shoes is an adopted, two pound special needs Chihuahua. Follow his adventures on Facebook@littleboogieshoes.