Peace, love and pups kicked off weekend one of Coachella Festival 2017. We got a sneak peek into the Refreshouse Artist Oasis where artists will be able to take a break in style and pet some pups.
Local no-kill animal shelter Animal Samaritans is serving up plenty of VIP cuddles this weekend with dogs from their Animal Assisted Therapy Program (AAT). AAT is a volunteer program that provides visits to areas schools, nursing homes, local hospitals and other facilities who benefit from the unconditional affection and friendship of a pet.
In addition to free snuggles from the AAT dogs, Animal Samaritans will also provide dog sitting for artist's pets this weekend & guests can pick up some great samples from AnSam sponsor Lucy's Pet Products. While we there we spotted Gina Rivera, founder of Phenix Salon Suites and L.A. bassist Priscilla Escobar getting some love from AAT dog Thea.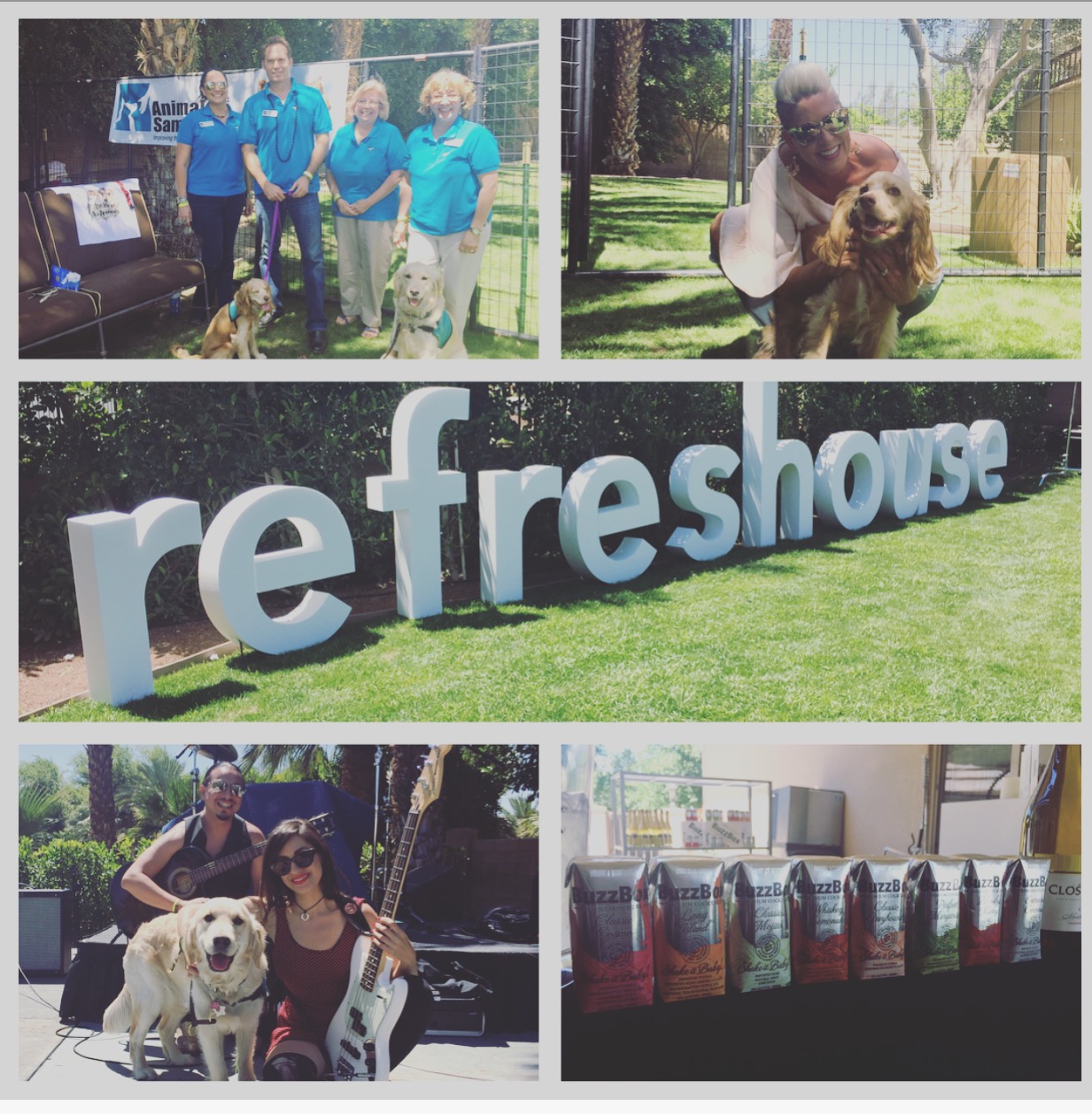 Written & photographed by Alicia Bailey