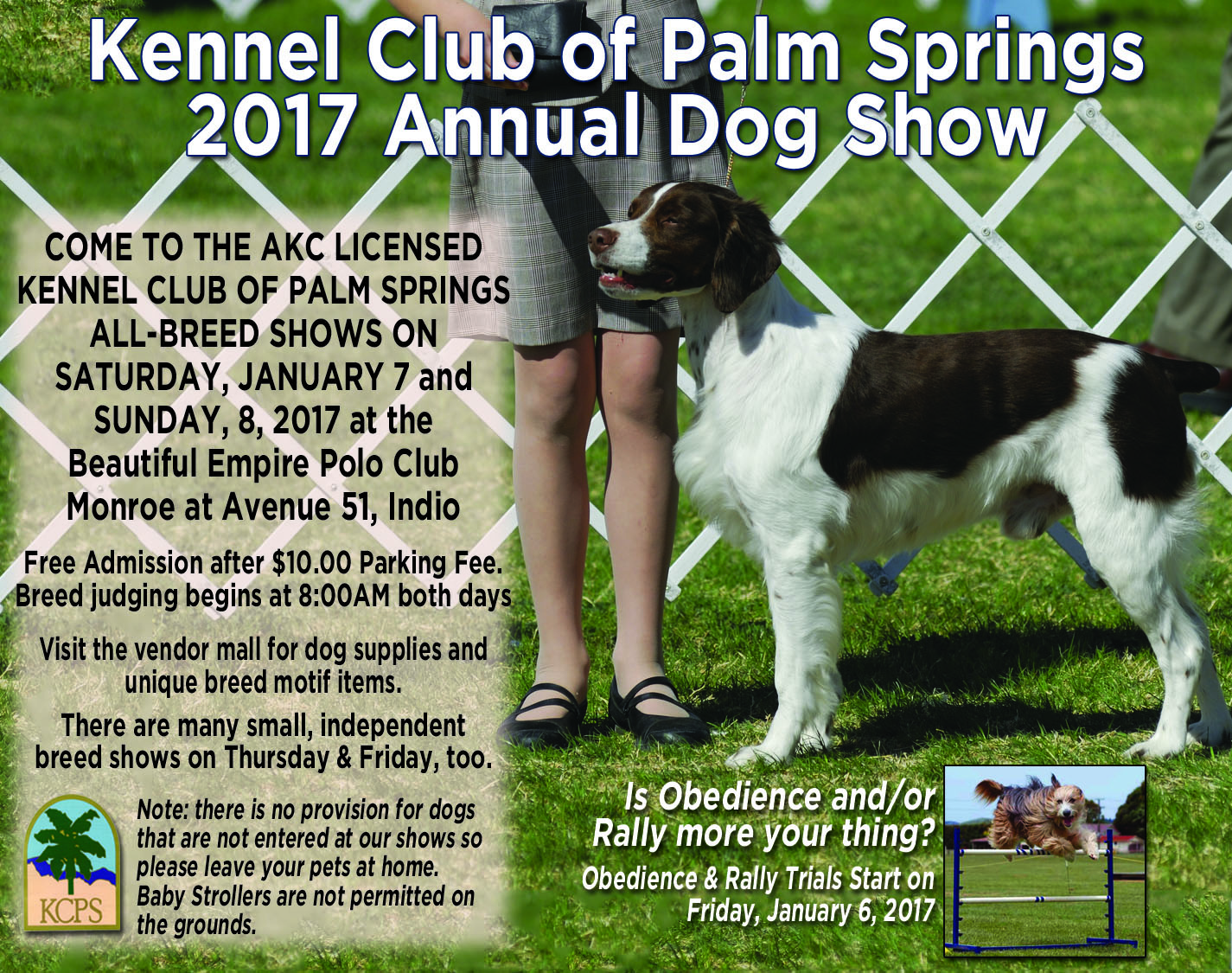 Kennel Club of Palm Springs Annual Dog Show
Free to attend as a spectator; $10 parking fee, however. Watch dogs as they compete in conformation and/or obedience trials.
The Kennel Club of Palm Springs presents the annual AKC Licensed All Breed Dog Shows, Obedience and Rally Trials which will be held the first weekend in January at the Empire Polo Grounds in Indio. This prestigious show is considered the opening event of the dog show year on the west coast.
The Kennel Club of Palm Springs Dog Shows have been listed among the five largest shows in the country by AKC for quite a number of years, most of those as the largest.
There are now several group shows, plus sixteen or more breed specialties during the two days preceding the all-breed shows, resulting in majors galore.
If you are interested in finding out more about a specific breed, stop by the Dog Show on Saturday for the "Meet the Breeds" held in the vendor pavilion.
Here are some interesting facts about the KCPS Dog Show:
KCPS: established in 1978
First KCPS Annual Dog Show: January 8, 1984 (with 2183 entries)
First back-to-back Shows: Jan 1994
The 2016 Dog Show had 3418 entries
Even if you are not participating, the event is an enjoyable event to watch. See you there!
Current Issue