FREE INDOOR PLAY ALL DAY AT VENUS DE FIDO!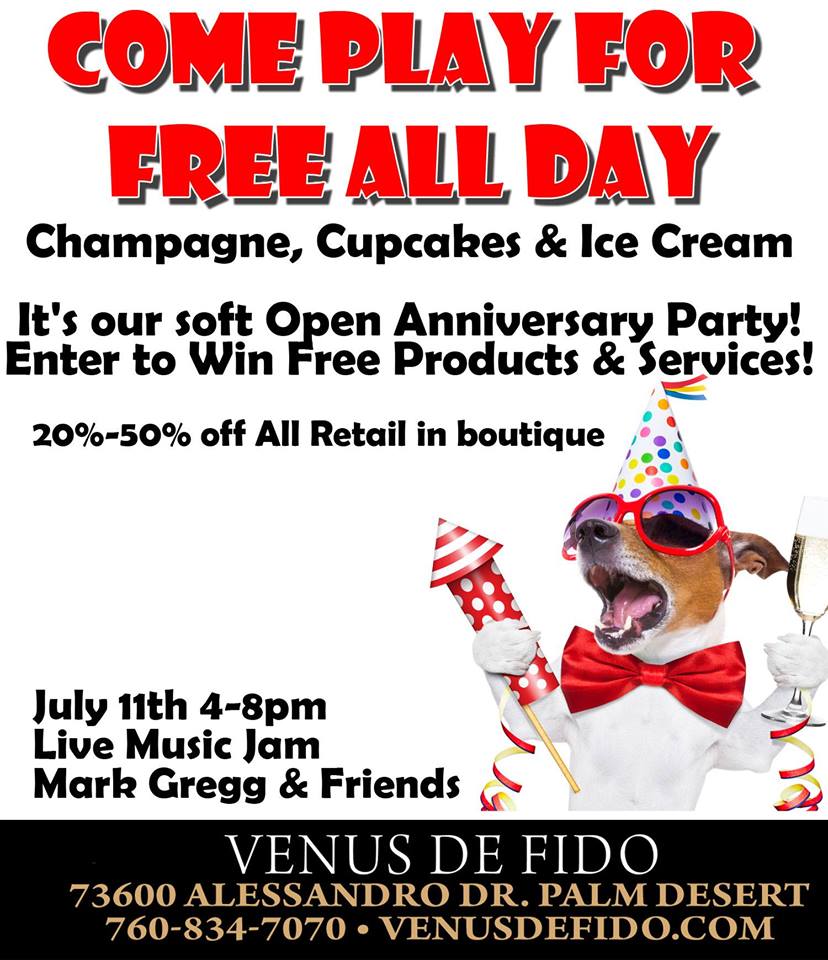 We want to thank everyone for all your support and being the founding friends and family that makes Venus so fun!
-Free Open Play in our Indoor Dog Park all day.
-Live Music starts at 4pm and we will be jammin' until close at 8pm.
-All our great musician friends are invited to come Jam with Mark Gregg from 4 – 6 and after with backing tracks.
-We will be serving free champagne, cupcakes and ice cream all day.
-20% – 50% off all retail.
-Please come share in our celebration and get out of the heat in the coolest spot in town!!!